Pennsylvania Railroad 492906 is an N6B Cabin Car built between 1914-1915 by the Pennsylvania Railroad. It began its life in revenue freight service as PRR 981775 before eventually entering Maintenance of Way (MOW) service and being renumbered PRR 492906.
After being retired from the Pennsylvania Railroad sometime around 1957, it ended up in a residents back yard in south Jersey.
Around March of 2017 the cabin car was listed on Ebay for $2,500. By this time, the car was nothing more than a pile of rotten wood on a steel frame.
On April 14th, 2017, after the removal of the rotten wood, the cabin car was saved by a small group of friends and trucked to a temporary home at a farm in south Jersey. Work began to completely rebuild the car back into its MOW appearance.
On February 26th, 2022, #492906 was again loaded onto a truck and transported to the Allentown and Auburn Railroad after the farm it was located on was sold.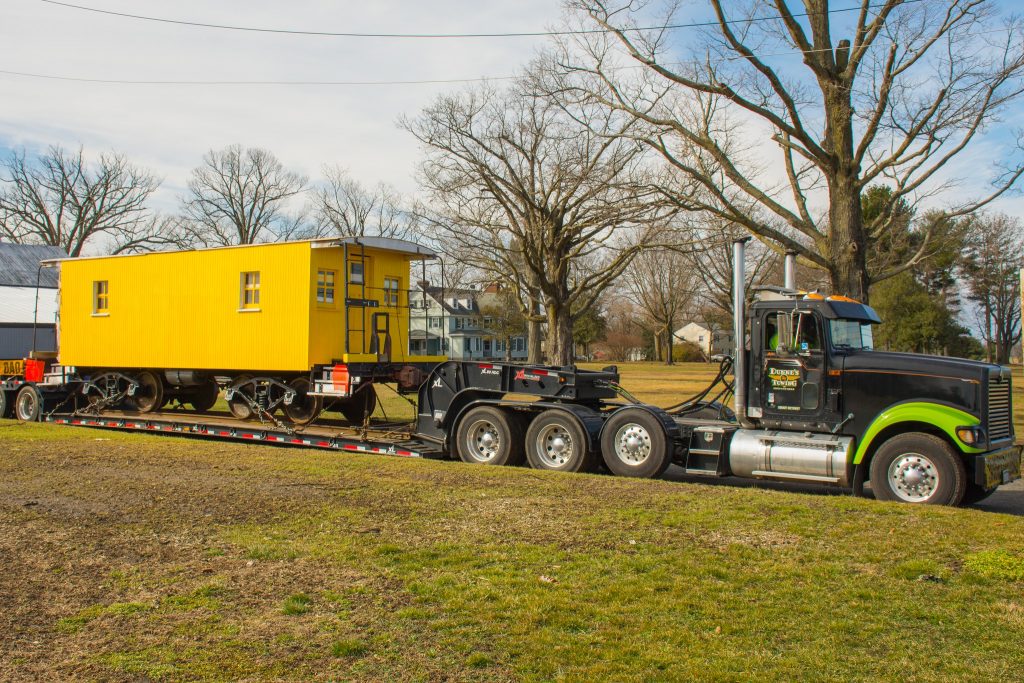 The car is still owned by the group of individuals who saved it and are in the midst of its rebuild. Check out the groups Facebook page PRR N6b No. 492406 Restoration Project for more information on the project and continue to keep an eye out for its eventual return to service on our passenger trains.